Hello !
First of all i really like this server and I don't want to ask the implementation of third class (like many I think).
I main stalker but I don't like the sprite, But I really like the third class sprite and wanted to ask:
Would it be possible to implement as a costume the third class sprite?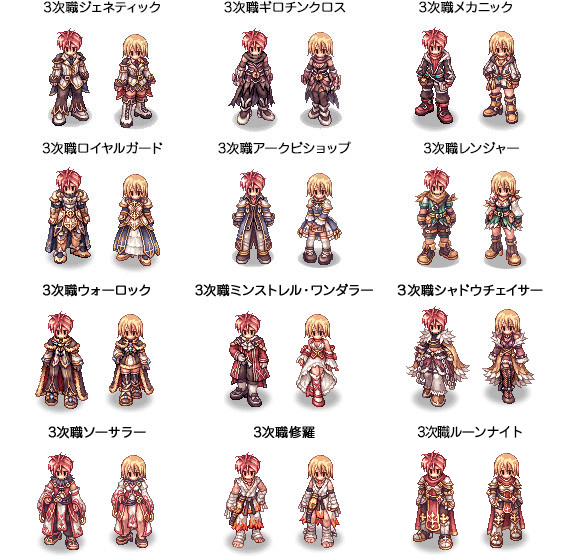 I was thinking of something like this : Only transcended can equip the sprite of his class (An assassin cross can only equip the costume of a guillotine cross if he want)
It could be a quest that need specific kind of items, it would open a new market and we could see more variation of transcended player.
I don't know if it's really possible.
I'm sorry for my english and if this was already asked.
Thanks for your answer.